Request a Free Consultation
Comfort and Dignity at Home
Elizz understands that care at home can make all the difference. For family members, the right care brings peace of mind. For people receiving care, it means comfort and dignity. To provide the right care, we offer a wide range of services 24/7 including: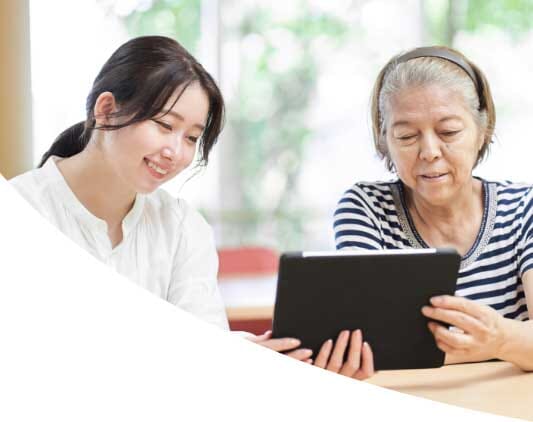 Customized
Care Plan
We work with you to learn about your family's specific needs and concerns. Then, your Care Team develops a customized plan and selects a Caregiver based on your loved one's preferences and personality.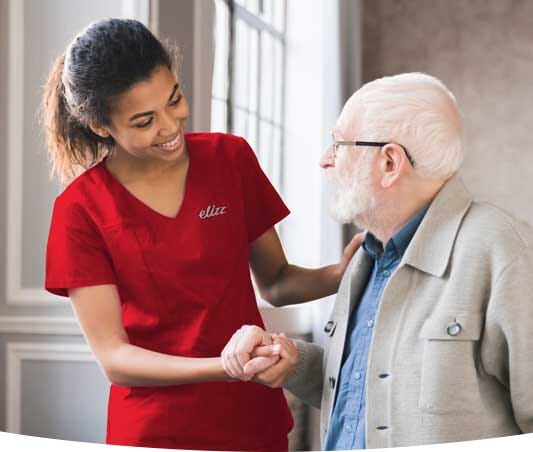 High Quality Care
You Can Trust
Elizz caregivers receive ongoing training in research-based best practices. Back-up and 24/7 support are provided by your Care Team, assuring you of safety and consistent coverage.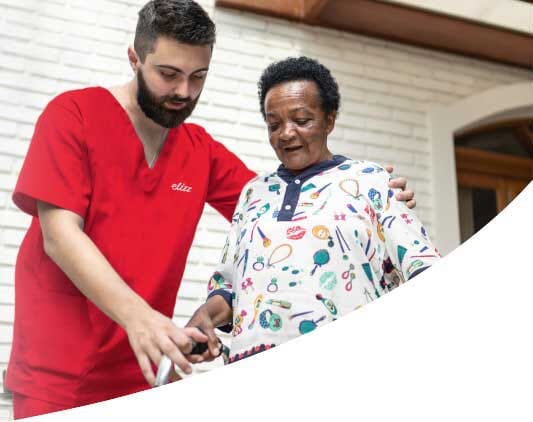 Professional Care
Team & Over 110
Years of Experience
To provide the best care at home, our Caregivers are fully supported by a Care Team that includes a Care Coordinator and senior Advisers. We're part of SE Health, a leading non-profit home care provider helping more than 20,000 Canadians every day.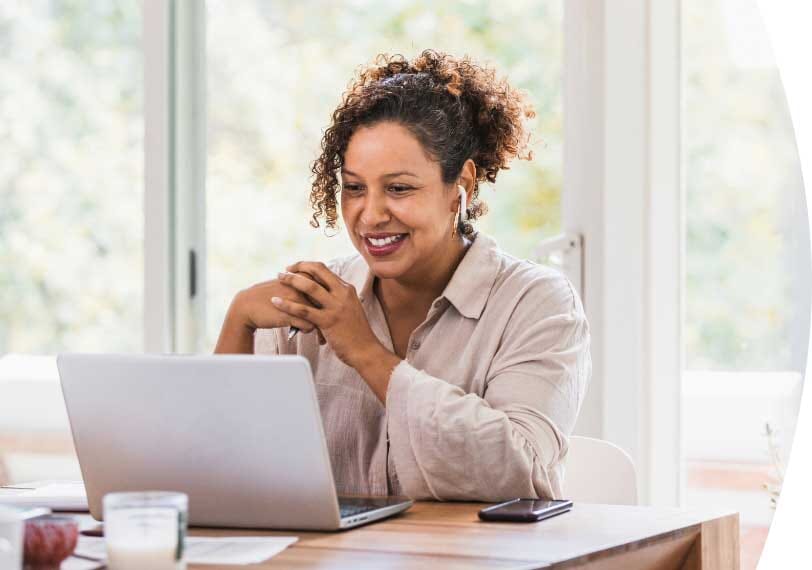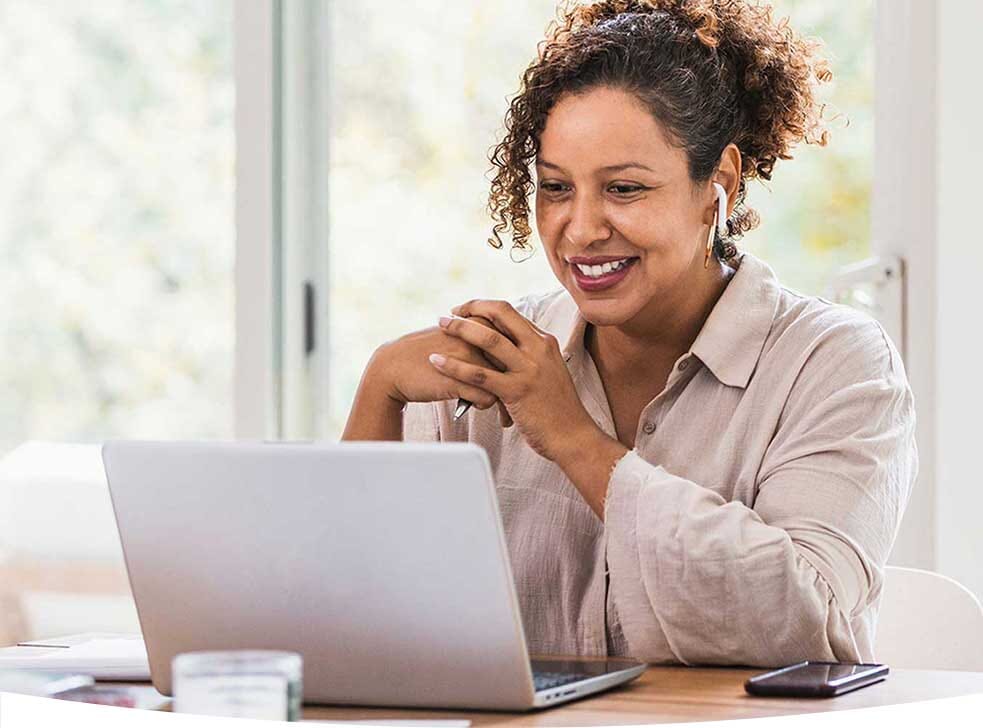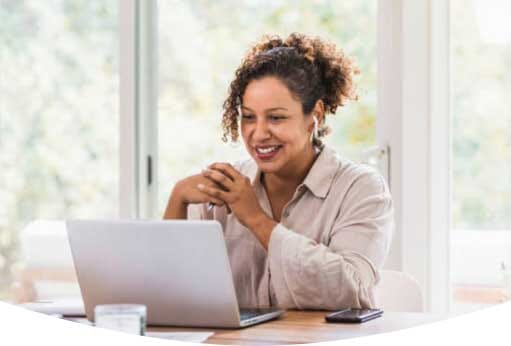 Navigation, Planning & Support
Caregiving can be deeply rewarding but it's seldom easy. Our highly experienced Care Advisors can help you with 'all things caregiving' – including future planning, emotional support, and access to resources.
Learn More
What Our Clients Say
John M

The PSW's assigned to [my wife's] case have always, without fail, been very professional and mindful of her special needs. I have found the assistants are self-starters. They generally anticipate needs rather than just reacting. I do not hesitate to recommend SE Health to others who may need assistance.

Brian G

Elizz has facilitated the assembling of a team to care for my family member, that eased my burden, and enabled me to be present as a caregiver in other important ways.

As a Care Navigator, Jane has helped me with strategic thinking not just for the family member but for the family member's immediate family. Jane was also instrumental in gathering resources that the family member needs.

Dan

Adrienne is an angel. This has been a rough transition, moving mom into long term care. Adrienne stuck to the task of getting Mom ready for the trip while being warm and supportive as mom grieved and resisted to the last minute...even as we rolled her into the taxi. Adrienne was there for key moments, facilitating mom's journey. We are so grateful for how [Elizz] has supported our family over the last 2 years.

Wendy

My Mom used St Elizabeth for many years. Initially it was for housekeeping, help with things like pet care and taking the garbage out. The care aids were always eager to help! As Mom aged, her needs changed. The scheduling staff never seemed phased as we called in requests for changes. We always found the staff to be gentle, patient and conscientious. We always recommended St Elizabeth!

Arlette B

I fell and fractured my pelvis. It [was] a very painful recovery and luckily my daughter engaged the help from SE Health for a period of 4.5 months on a 24h basis. I can only say that the staff that was sent to take care of my needs were all professionals, friendly and caring. I full heartedly recommend their services.

Jackie

The quality care that Rosa received from SE Health (Victoria) enabled her to stay in her own home until the age of 100. Rosa was a force of nature, and the SE Health team rose to the challenge! Everyone on the team was pleasant and helpful, and this put our minds at ease. When Rosa moved to a care home, our relationship with SE Health continued as they were able to provide companionship services for Rosa. We're thankful that SE Health was with us every step of the way."

S. G.

I am deeply grateful to SE Health for the caring services rendered over the past six years, which have allowed my sister to continue to live independently, in spite of a chronic mental illness. Many care agencies are more familiar with client needs regarding ageing rather than mental health, but SE has been supportive and professional from the beginning. SE Health has made a huge difference in the quality of my sister's life and mine. Thank you!

Charles M

The staff of Elizz have provided personal care for our mother for over 5 years. Elizz's individual care ensures our mother is treated as a person, not a number. "Her ladies", as she refers to them, are more than just care providers, they have become friends with our mother and the entire family